About University and Faculty
University of Economics, Prague
The University of Economics, Prague (VŠE), founded in 1953, is the biggest public university of economics in the Czech Republic. VŠE has six faculties offering applicants a broad range of bachelor's, master's and doctoral degree study programs. Studies at VŠE meet the requirements of the European Credit Transfer and Accumulation System (ECTS).
Currently, there are more than 15, 000 students at VŠE. The number of applicants considerably exceeds the university's capacity every year, thus entrance is competitive.
VŠE is ranked by the Financial Times annually and has already been appraised for several years by the Eduniversal Ranking project as one of the best "business schools" in Central and Eastern Europe.
Do you want to see our campus?
Faculty of International Relations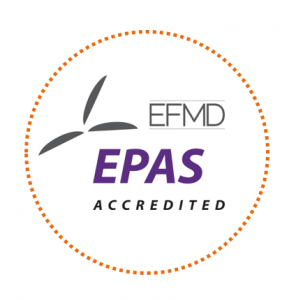 The Faculty of International Relations (FIR) is one of the largest faculties at the University of Economics, Prague. There are two main directions in both teaching and research: International Business and International Politics and Diplomacy. Other programs, focusing on Business and Law, International Politics and Diplomacy or Tourism also play an inevitable role. The key distinctive feature of FIR is a high level of internationalization at all stages with strong emphasis on language knowledge of students. FIR is the first faculty in the Czech Republic that has achieved accreditation of a study program by EFMD. Two master programs in International Business have been awarded the EPAS accreditation for a period of 5 years.
The mission of the Faculty of International Relations is to develop education and knowledge in the field of international economic and political relations and to provide internationally recognized study programs based on critical thinking and openness, personal and societal responsibility and commitment to lifelong learning.
Vision of the Faculty of International Relations – it is the best education and research institution in the field of international economic and political relations in the Czech Republic and through its strategy of internalization and internationally verified process of quality assurance and enhancement it is an internationally recognized institution, which belongs among the top three best-ranked schools within the region of Central and Eastern Europe.
Graduates of both the Bachelor's and Master's programmes find jobs in business, particularly in multinational corporations that greatly appreciate their exceptionally high standard of both language skills and economic and managerial skills. Graduates' proficiency is given by the interdisciplinary nature of the instruction provided by UEP.
A large number of the Faculty's Bachelors and Masters can take advantage of opportunities to study abroad.