What do students think about studying IBB?
Meet our students Hamza, Kanyshai and Štěpán! 
Hamza is a 3rd-year student of IBB. He is originally from the Hashemite Kingdom of Jordan but now proudly calls Prague his home. Kanyshai comes from Kyrgyzstan and is a 2nd-year IBB student who greatly enjoys her time and studies. Štěpán is a 3rd-year IBB student. This academic year, he benefits from our double degree agreement and spends two semesters at the OTH Regensburg university in Germany. 
What do they say about studying IBB and living in Prague?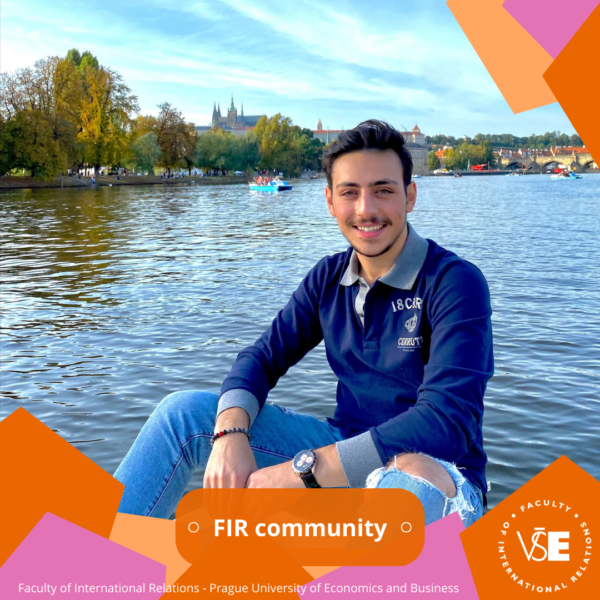 Hamza
Studying IBB at the Faculty of International Relations at VŠE Prague, will teach and give you insight into both International Relations courses and International Business courses which will open many doors to you. You can work in a lot of fields, from the UN to opening your own business. 
My favourite highlight about Prague, and especially my university, is that there are many people from different backgrounds, so you get to know and deal with people from all over the world. Understanding personality differences is key to a successful business.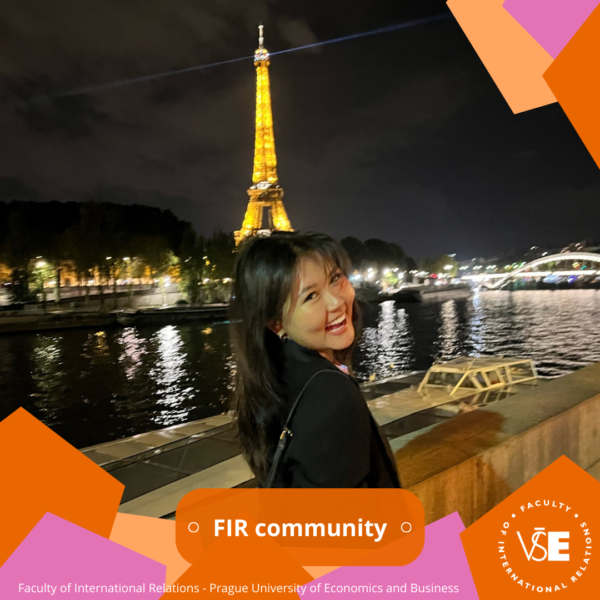 Kanyshai
I believe that the main reason why should people study IBB is that you will develop key transferrable skills such as public speaking, communication, data analysis, critical thinking and more. It also gives you a great headstart on connecting with people from all over the world with various backgrounds who are passionate about establishing a strong network that will nurture your career.
Studying in Prague itself makes every memory special, but one of the highlights of my studies is that during one of my classes, we were given a task to explore Prague. It was very valuable as it allowed us to get to know better our classmates and also walk around Prague in such lovely weather.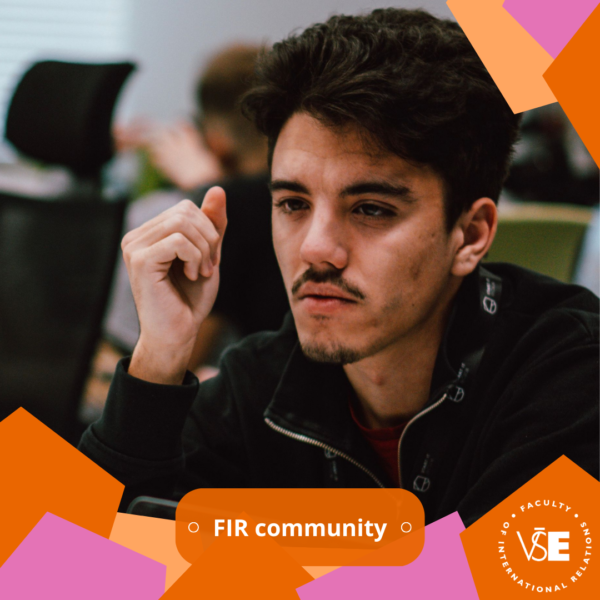 Štěpán
IBB faculty has a strong focus on research and teaching, and its members are renowned experts in their fields. In addition, IBB has a diverse student body and is located in the vibrant and historic city of Prague, which is known for its rich culture and history. 
One of the highlights was an experience from a negotiation course. Experiencing different negotiation styles, mostly based on the cultural background of the students is a useful experience. Another highlight of my IBB studies is a double degree study in Germany. 
Previous
Next